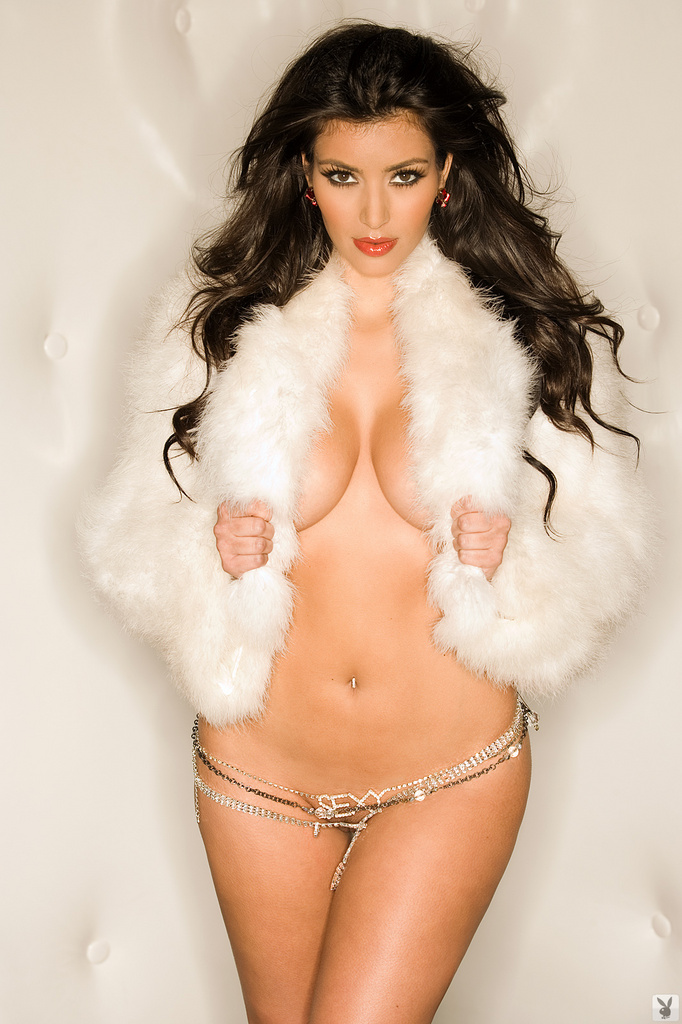 When Kim Kardashian showed off her bedroom skills in a homemade sex tape with hip hop star Ray J, she sky rocketed to fame and became a household name as a result of the scandal.
When she later posed for Playboy, it became a best seller and Kim was more popular than ever. Boasting curves that drive men wild and make women want to look like her, she has landed a reality television show, often been among the top searched names online and her sexcapades are frequently the topic of choice on celebrity gossip sites.
Now new images from her previous Playboy shoot have been released through their Cyber Club and Kim's curves have never looked better.
Check out this sample gallery of Kim Kardashian nude and then head over to Playboy to see them all!
It's no wonder that fellow celebrity offspring, Montana Fishburne admits that she wants to be just like Kim.
Thanks!
You've already liked this