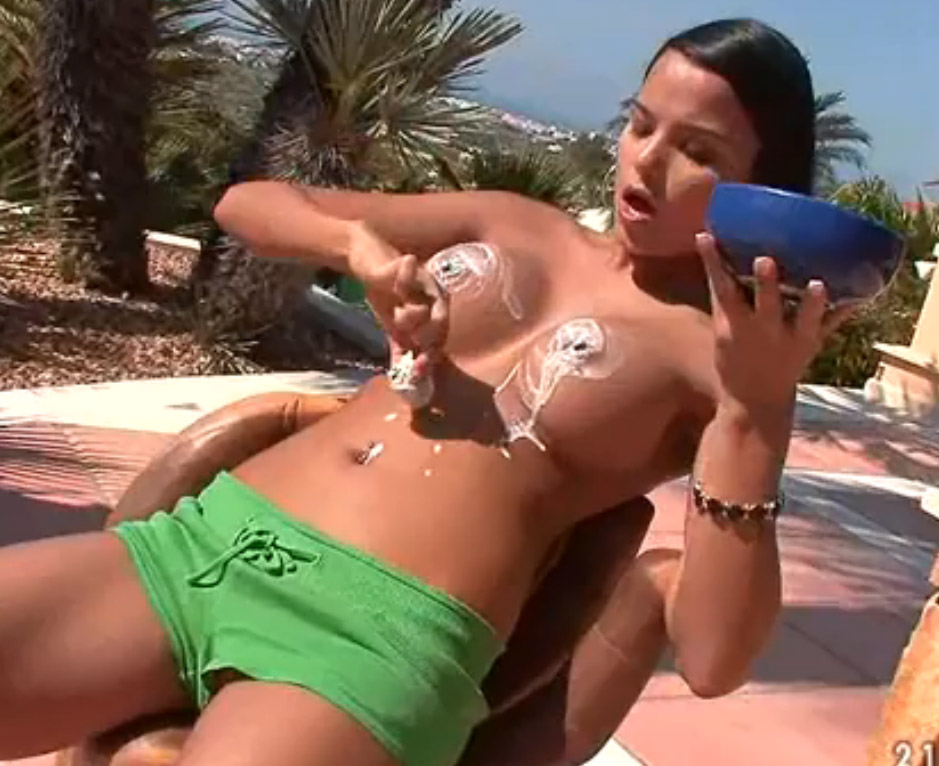 Here is a nice light-hearted porn video that should brighten up your day.
Sat at the side of the pool this busty porn model with youthful good looks gets horny from the heat as all women do. She takes her top off and this is sure to brighten up your day when you see how amazing her tits are! I will bet you could suck and fuck these tits for hours!
Eating strawberries and cream, she uses the strawberries to rub cream all over her tits and nipples which you would happily lick off! It is a shame she does not get her pussy out in this video but it is more a fun porn video rather than your typical video. This girl is just having fun relaxing at the poolside and happens to be filmed by her friend.
Thanks!
You've already liked this